CIS Halloween Fun!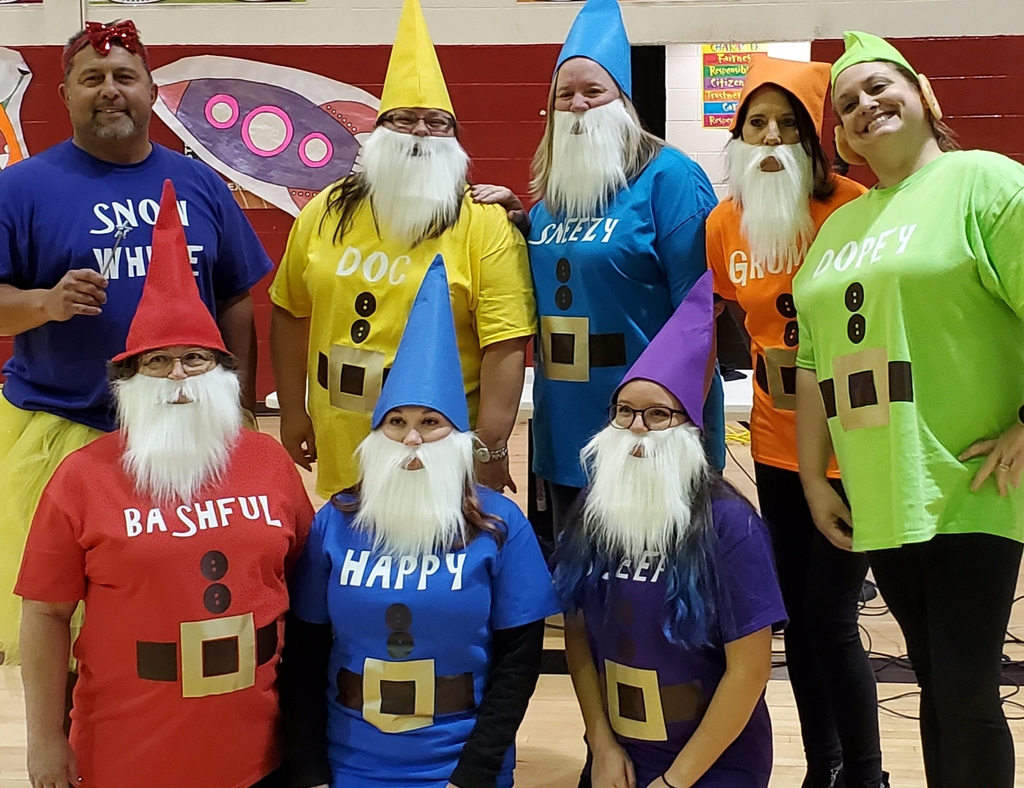 Use this helpful graphic to determine if your child is too sick for school
CIS Dog Food Drive going on now until 10-31. Collected dog food goes to support Tall Tails Rescue and Wagoner Animal Shelter. The class who collects the most dog food wins a pizza party.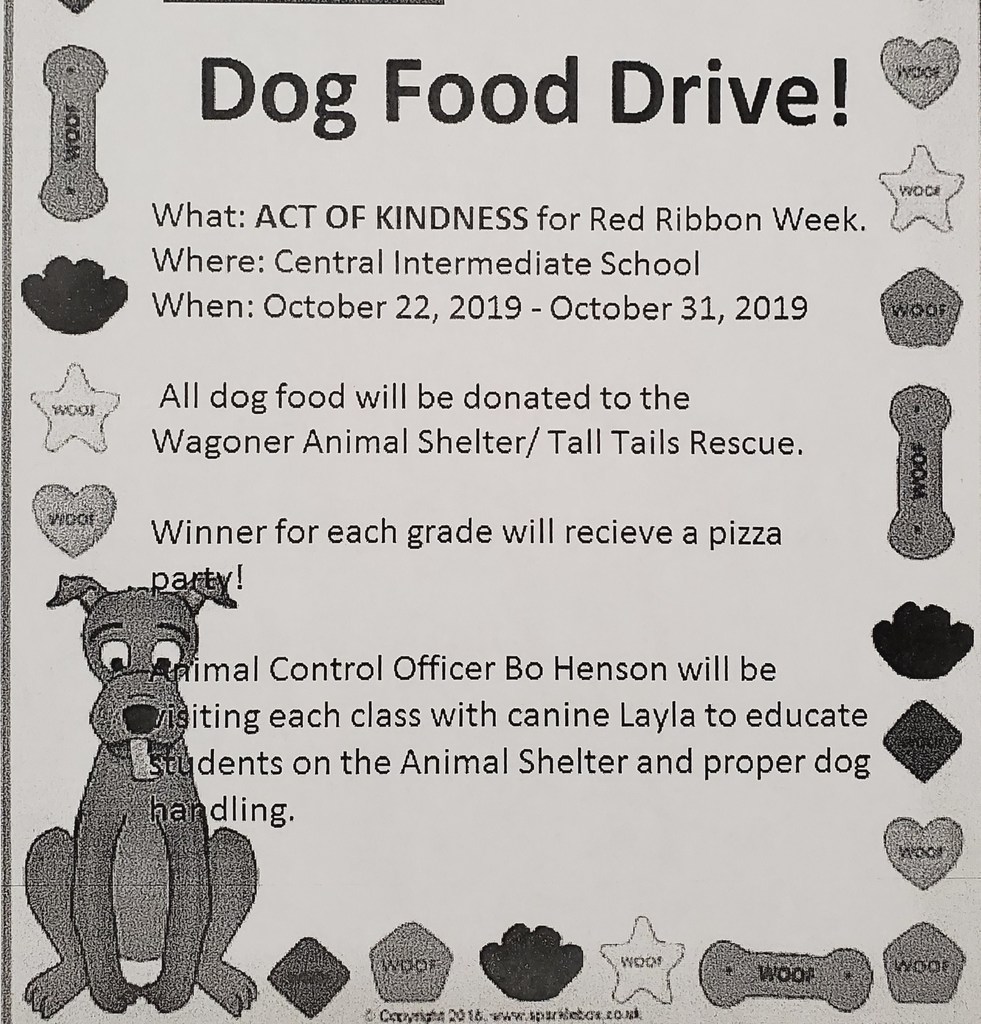 Unfortunately Bristow's press box can not accommodate our Live Stream setup. Consequently our Live Stream will be unavailable for tonight's game. You can still watch the game live by clicking on the following link
http://www.citylinktv.com/channel/ccasports/
.

If your child is in need of a Halloween costume, contact Garcia Law office before Thursday October 31st.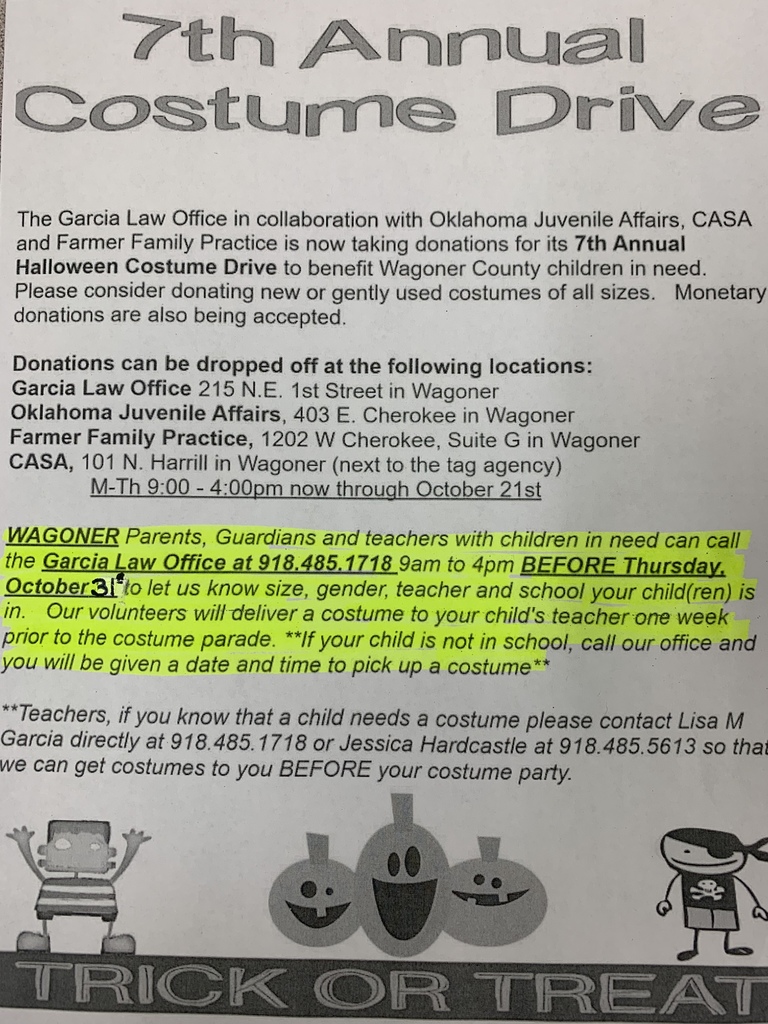 Please help us welcome Cura Telehealth services to Wagoner Public Schools. Join us today @ 6pm in the PAC for a short in service with a Q&A session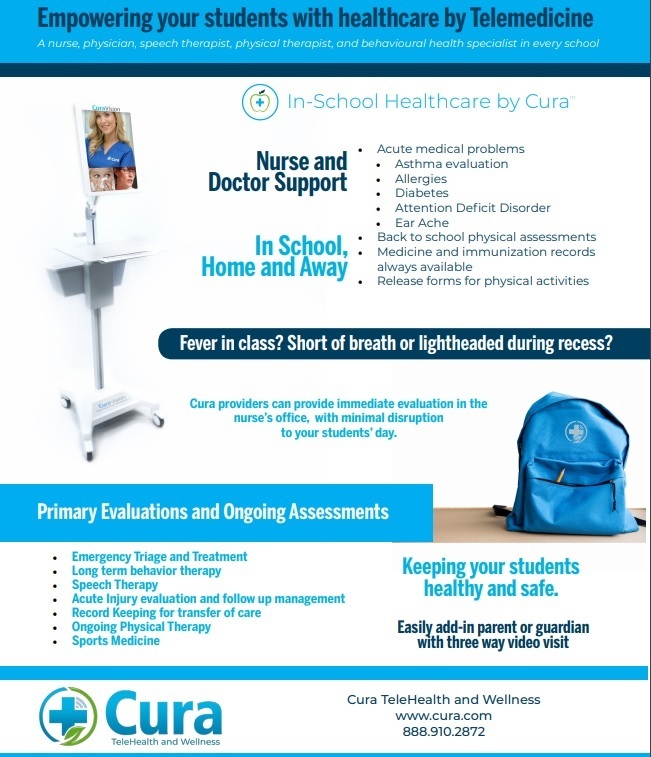 CIS Cheesecake fundraiser pickup today 10/23/19 from 2pm-6pm.

HS Counselor's Corner Calendar Important Dates
Cheer Clinic Flyer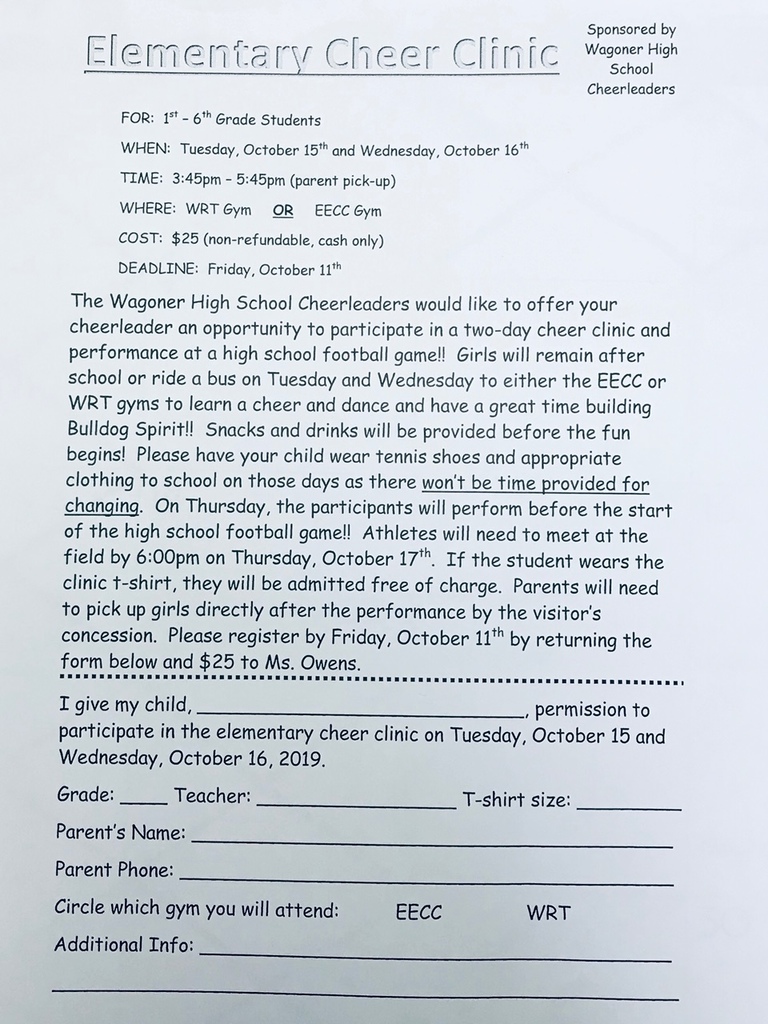 Central Intermediate Library! Polar Donut Breakfast. Parents: Please join us for our Family Donut breakfast Thursday Oct 3rd from 7:15 am - 9:15 am. We will have a drawing for all families who join us and enter for this basket of books! Please come enjoy the Fall Book Fair with us at CIS!

A student who misses 2 days per month will end up missing 18 days during the school year and that equals 10% of the school year. This is what is known as "Chronic Absenteeism". #schooleveryday

Important info concerning EECC cookie dough pickup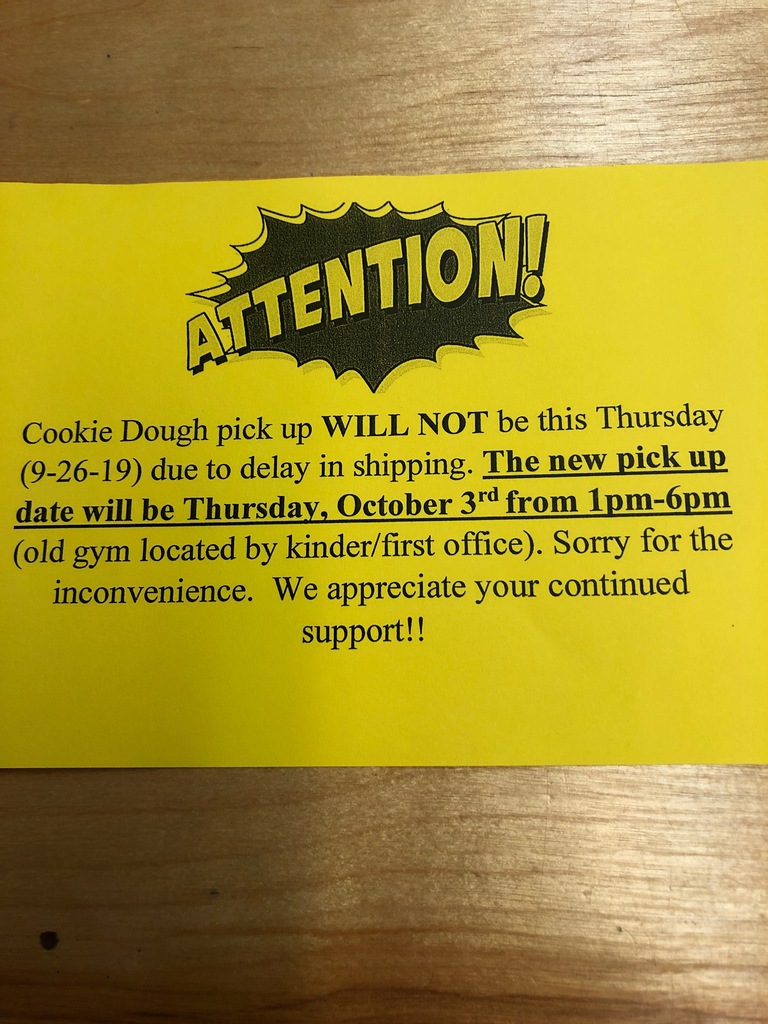 Thank you Audrey Jane for the wonderful new books to read on Tucked In Tuesdays!!! Tune in at 7pm to the EECC Facebook page every Tuesday for a bedtime story from Mrs. Fleming📚📚📚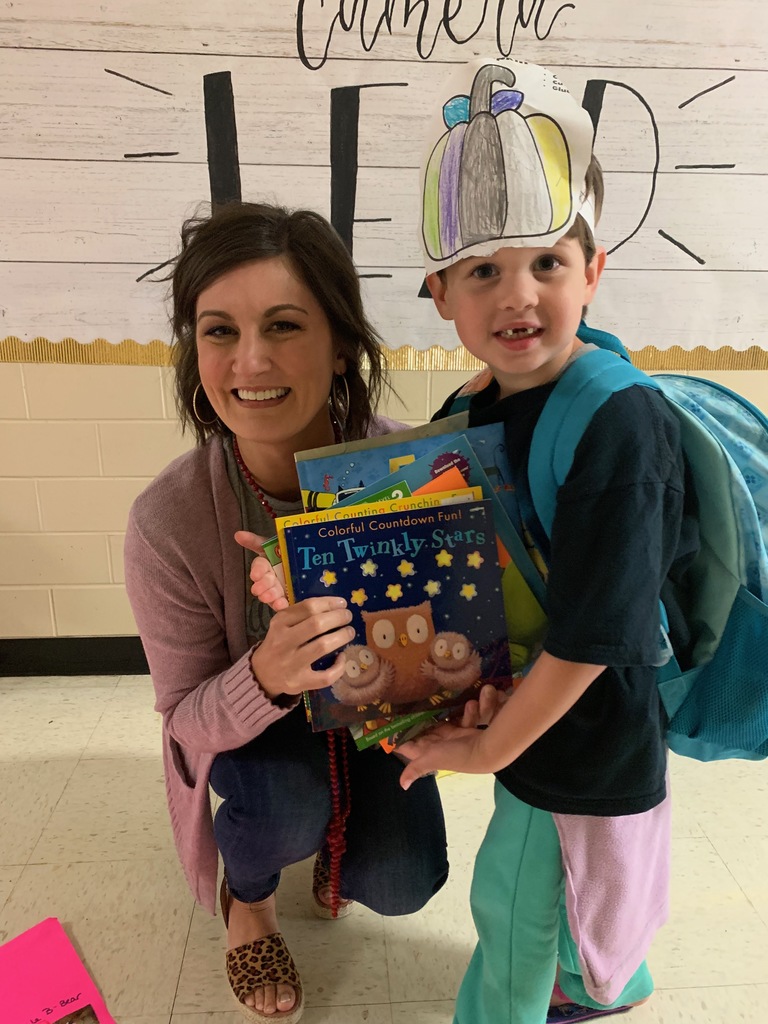 EECC Kudos Wall~Students who practice the 7 Habits receive recognition from Mrs. Fleming and earn a special treat!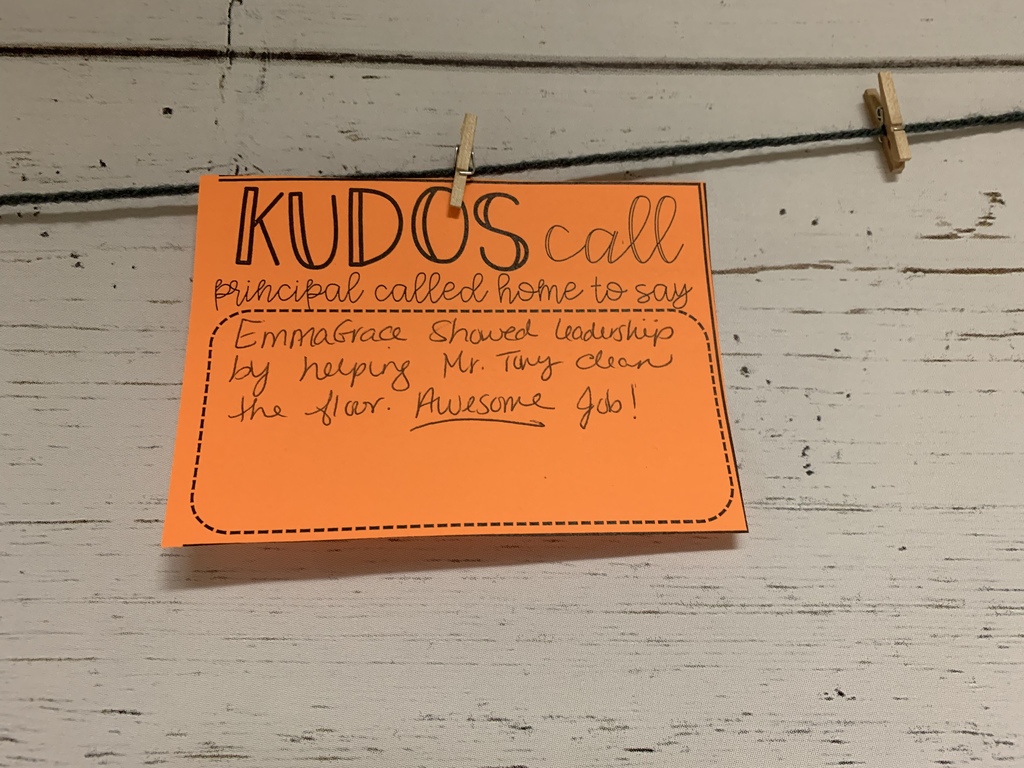 EECC Kudos Wall~Students who practice the 7 Habits receive recognition from Mrs. Fleming and earn a special treat!

We have hit our first milestone. Our new mobile app is at 1149 downloads. Thank you all for making it such a success!!

Due to technical difficulties the Live Stream for the football game will be audio only. We are waiting for a replacement part. Sorry for any inconvenience.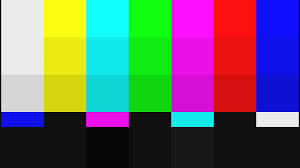 CROSS COUNTRY September 14th- Sand Springs JH/HS @8:00 a.m.
Central Intermediate Car Rider Changes 08/05 08/06 Car riders will be dismissed at 3:35pm. Pickup will be on Casaver Ave at the flag pole. Follow the arrows. Portions of 2nd Street and all of Lee Street will be closed. Changes are being made due to the Bluegrass & Chili Festival.

Native American Club is doing an awesome job on trash pickup day. :)