Due to inclement weather, Wagoner Public Schools will continue with virtual learning for Thursday, Feb. 2. Too many roads throughout our district are still unsafe for buses and student drivers, as well as staff. Students should check their Google Classroom for assignments and lessons. Thank you.
Join us today, December 4, at any or all of our Wagoner Public Schools buildings to see the progress being made and completed in our district! All buildings will be open from 2pm to 4pm with staff available to answer questions or show you around. We think you'll be impressed with the improvements!
In an effort to give all of our students, fans, and bus drivers plenty of time to get to Tuttle for the playoff game, WPS will be dismissing all buildings at 2:30pm on Friday, Nov. 18!

Wagoner schools will be having all classes Monday October 10th. Fall break will begin on Thursday October 13th.
A reminder: Tomorrow, Monday, Sept. 12 is a Virtual Day of Instruction. Students have received instructions or will have assignments posted online for completion. Teachers will also be available to answer questions via email during normal classroom hours. Thank you.
WPS Parents and Guardians- If you are approved for free or reduced lunches, you will be eligible for Summer 2022 P-EBT benefits retroactively. However, this only applies if you have submitted your Child Nutrition Free/Reduced Lunch application form by August 31. For more information, please reach out to the State Child Nutrition department at 405-521-3327.
The Wagoner County Health Department will be hosting back-to-school immunization clinics at the Wagoner Health Department on August 8th, and at the Coweta Health Department on August 10th. See the attached flyers for times and locations!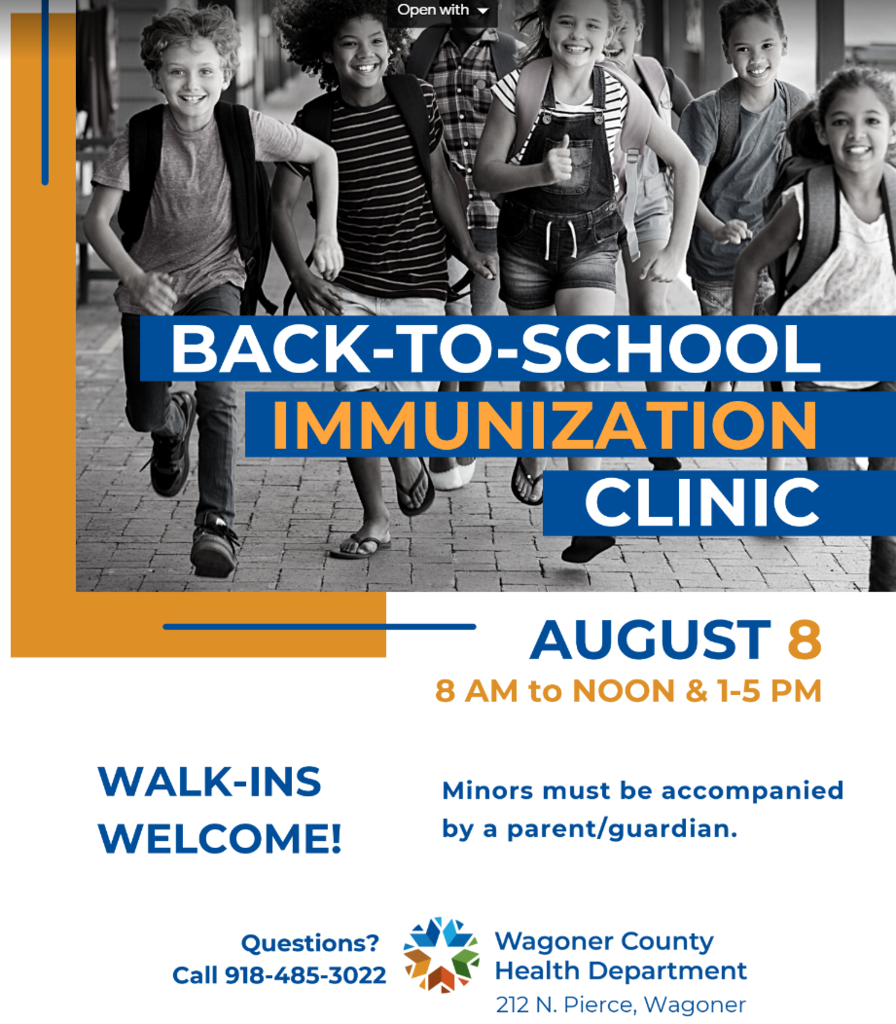 From July 25 till August 12, Mondays through Thursdays- The WPS Food Truck will be at Autumn Woods Apartments from 10am to 11:30am; then at Walmart from 12pm till 1:30pm.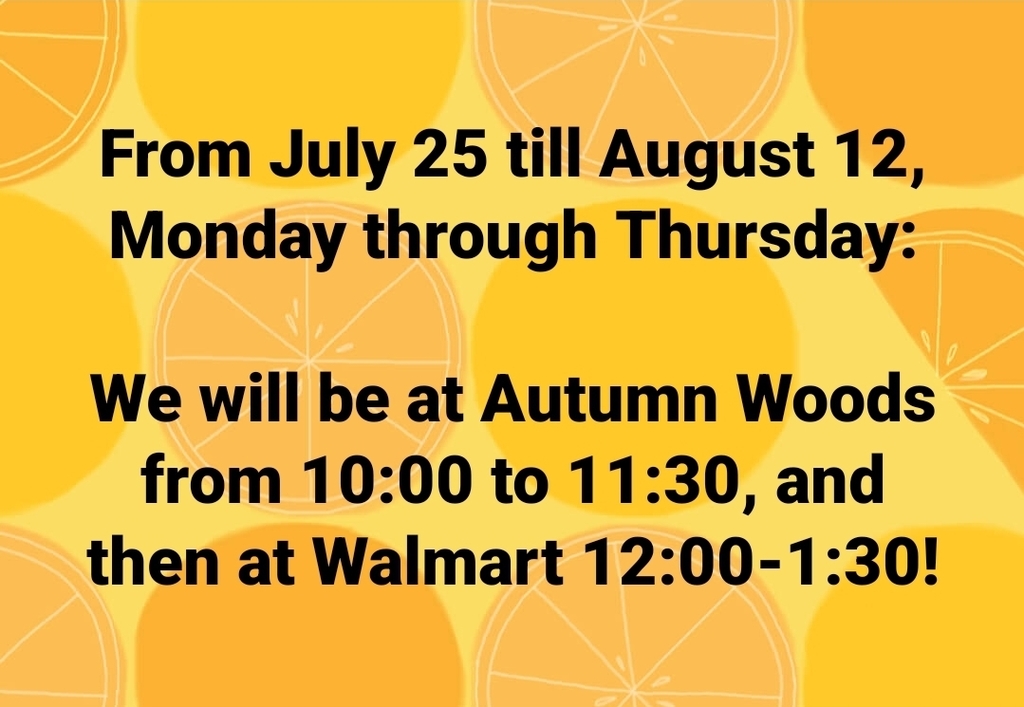 Thank you, Wagoner Community. The missing WMS student has been FOUND.
WMS Student Mahayla Matthews has not been seen since the end of school Friday, April 22. If you have any information that might lead to her being found, please contact Wagoner Police at 918-485-9564.
On Wednesday, April 6, all Juniors will be taking the ACT at WHS. The test will be administered from 8am to 2pm with breaks for lunch, etc. *ALL OTHER WHS STUDENTS WILL BE VIRTUAL ON THAT DATE.* Please note that this only applies to WHS; all other buildings will have normal classes.
**Johnson-O'Malley (JOM) Indian Education Needs Assessment** Parents or guardians of any Native American student at WPS, please take a few minutes and complete our Needs Assessment, by clicking the link below. The survey needs to be completed by April 8 and will help us better serve the needs of our students. Thank you!
https://forms.gle/x1JskhG1vEou2jTQ7
**Bus 2B is running 30-45 minutes late this morning. We apologize for the inconvenience.**
Due to impending inclement weather and potentially dangerous road conditions, Wagoner Public Schools will have a SNOW DAY on Friday, March 11. We hope everyone enjoys their Spring Break and we will see you on Tuesday, March 22!
Due to inclement weather and poor road conditions, Wagoner Public Schools will have a SNOW DAY on Friday, Feb. 25. Stay safe and warm, and we will see everyone next week.
Due to inclement weather and poor road conditions, Wagoner Public Schools will be VIRTUAL again on Thursday, Feb. 24. Students will need to check with their teachers via email or Google Classroom for instructions during this time. Thank you.
Due to the likelihood of severe weather and poor road conditions, Wagoner Public Schools will move to VIRTUAL LEARNING platforms for Wednesday, Feb. 23. Students will need to check with their respective teachers and coaches for instructions during this time. Additionally, please check students backpacks for perishable food items as our cafeteria staff have prepared meals to send home today.
Water has been restored to the middle school and high school; all evening activities will be able to continue as scheduled. We will see everyone in class tomorrow. Thank you for your patience.
Due to a Water Main break, Wagoner Middle School and Wagoner High School will be releasing students to the football stadium at 11:30, as that is the only facility that still has running water. If you want to check your student out, you may check them out at their respective building up to 11:25. After 11:25, you will need to call the office and then pick your student up at the football field. Remaining students will be released at 3:45 like normal, at which time our buses will run.
Due to excessive snow, Wagoner Public Schools will not have classes on Friday, Feb. 4. This will also be a SNOW DAY and not a virtual day. Stay safe and warm, and we look forward to seeing everyone on Tuesday, Feb. 8!