Wagoner Public Schools would like to inform you that for the week of Dec. 1 - Dec. 4  all students will be virtual due to the increase in covid-19 number s in Wagoner county. We will send out notifications on how students can receive meals during this time on Monday. Thank You


*FLU SHOTS ARE HERE! Almost everyone 6 months of age and older should get a flu vaccine every year. It is an effective way to prevent flu illness and another great tool for mitigating the impacts of COVID-19. For more information and availability, please contact the Wagoner County Health Department.*

To Wagoner Faculty, Parents, and Students It was determined at last night's board meeting to continue our A/B schedule through Christmas break. It was also decided that we will no longer have a staggered start between our elementary and secondary schools. We will begin on Tuesday, October 20th having the same schedule of 7:45 am - 3:45 pm. In going back to longer days, we will no longer need the Virtual Monday's this semester. We are aware that these changes will impact the school calendar, and will be addressing this at the November board meeting. We appreciate everybody that participated in our surveys and look forward to a great finish to the semester! Wagoner Administration




Below is the map used for guidance in accordance with our Return to Learn plan for this year. Our plan is based on the following Wagoner county color code: Green or Yellow - Traditional 4 days a week, mask required when social distancing isn't available Orange Level 1 - Move to an A/B schedule (currently in place) Orange Level 2 - For 2 consecutive weeks, move to 100% virtual learning Red - Remain in 100% virtual learning
https://coronavirus.health.ok.gov/covid-19-alert-system

Happy Friday We are excited to announce we will be broadcasting twice today 9:00 am High School Pep Rally 6:45 pm Live Broadcast Pre Show 7:00 pm Live Broadcast Bulldog Football against Bristow To watch the Live Stream Broadcast visit
www.wagonertv.com
Or Download the App Mascot Media Go Bulldogs Jeremy Williams


Wagoner High School Together We Are Better! Parent Teacher Conferences Monday September 28, 2020 1:00 pm—7:00 pm By Appointment only! In person, by phone, or Google Meets

Below is the map used for guidance in accordance with our Return to Learn plan for this year. Our plan is based on the following Wagoner county color code: Green or Yellow - Traditional 4 days a week, mask required when social distancing isn't available Orange Level 1 - Move to an A/B schedule (currently in place) Orange Level 2 - For 2 consecutive weeks, move to 100% virtual learning Red - Remain in 100% virtual learning
https://coronavirus.health.ok.gov/covid-19-alert-system
WHS Student Council Officers 2020-2021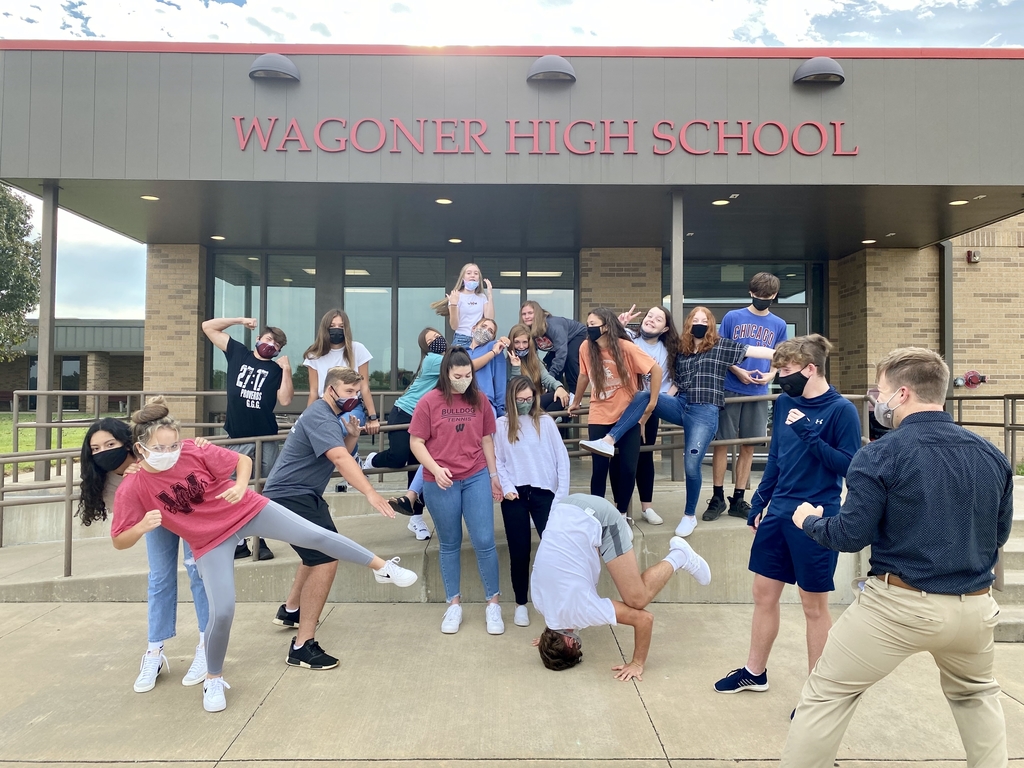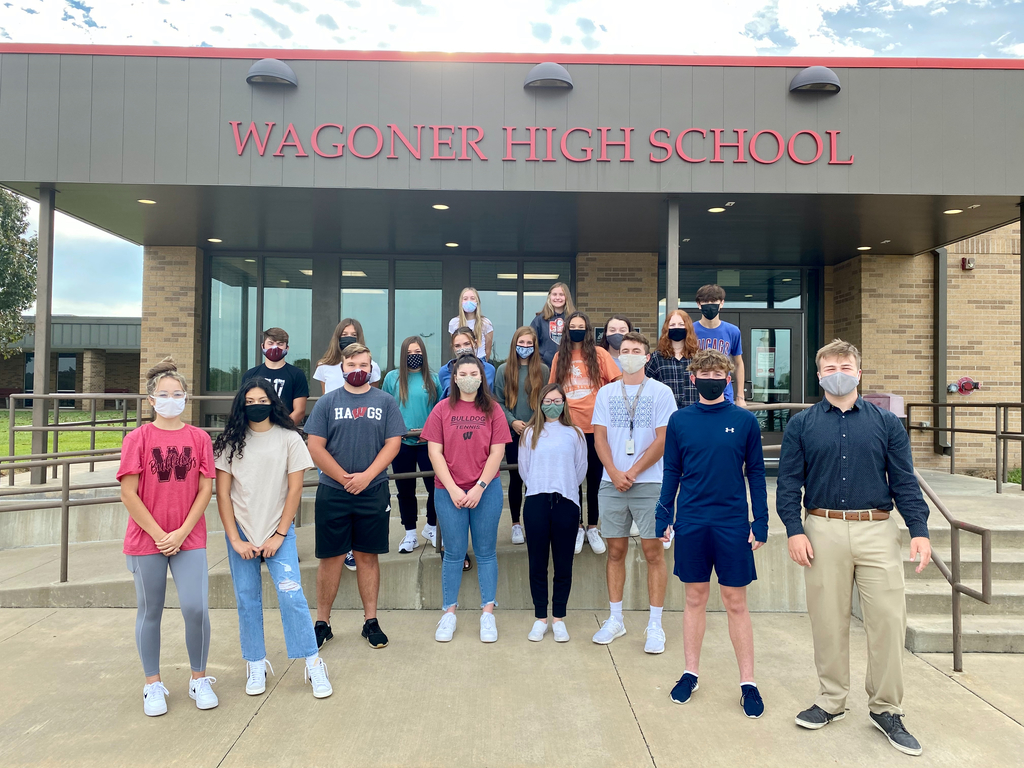 Student Council Officer Installation 2020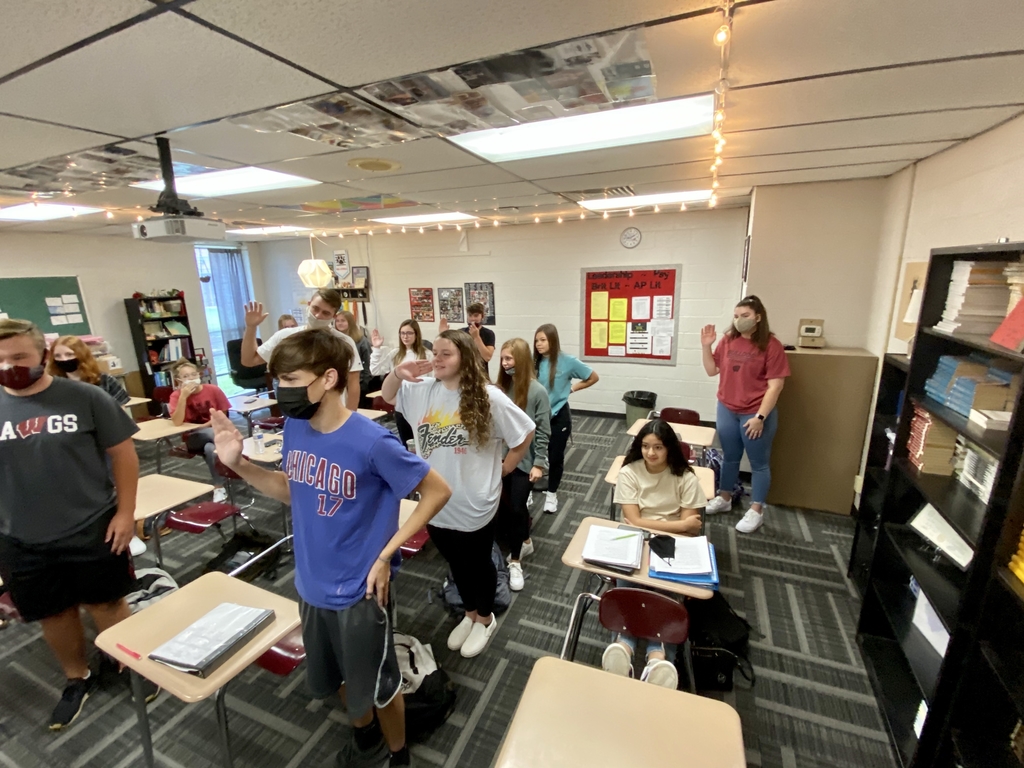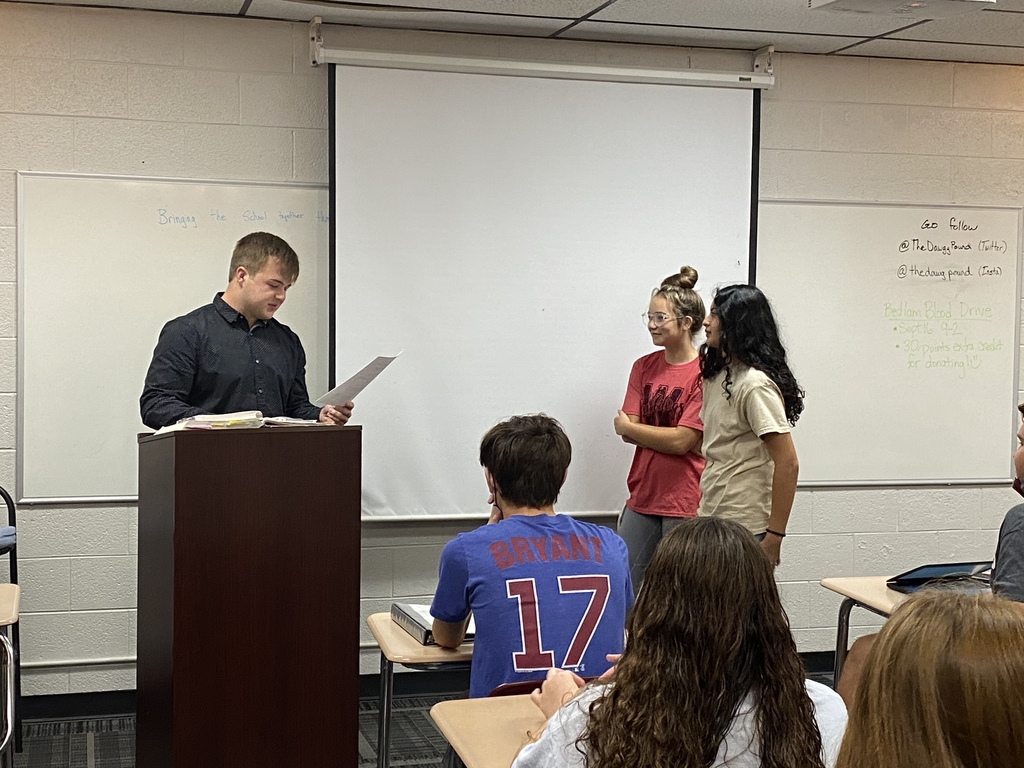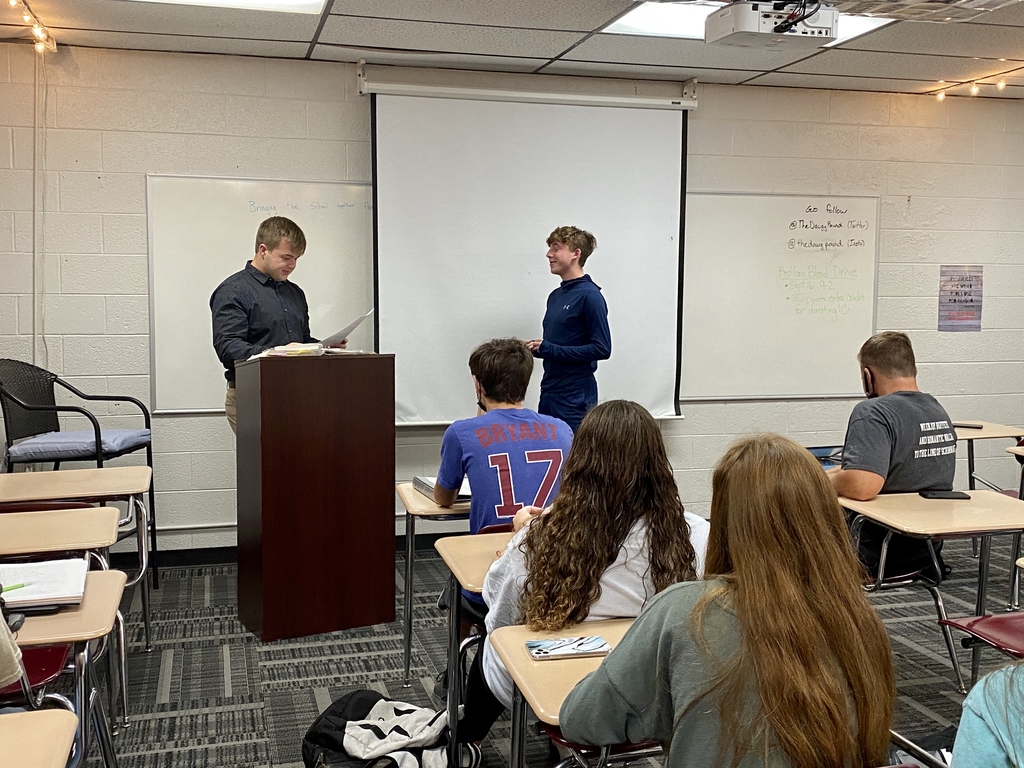 High School Parents, We regret to inform you that a staff member at the high school has tested positive for Covid-19.  All close contacts have been notified.  We will be in session on Tuesday 9-15-20. If your child/children starts exhibiting COVID related symptoms it is strongly recommended that you have them tested immediately.  The date of this incident was 9-11-20.  If you have any questions or concerns please call the Wagoner Health Department @ 918-485-3022 or Wagoner High School. Sincerely,  Amanda Albin, BSN, RN Wagoner Public School District Nurse 918-485-2488

Dear High School Parents, We regret to inform you that a student at the high school has tested positive for Covid-19. All close contacts have been notified. It has been determined that exposure has been deterred by wearing masks, seating charts, and A/B scheduling. Should your child/children start exhibiting COVID related symptoms we recommended that you contact their primary care physician, or the local health department to have them tested immediately. The date of this incident was 9-8-20. If you have any questions or concerns please call the Wagoner Health Department @ 918-485-3022 or Wagoner High School. Sincerely, Amanda Albin, BSN, RN Wagoner Public School District Nurse 918-485-2488


The United States Department of Agriculture Food and Nutrition Service recently announced Oklahoma's approval to operate a Pandemic Electronic Benefits Transfer (P-EBT) program through funding provided under the Families First Coronavirus Response Act. You should receive a card for each child in your household. Please click on the article below for detailed information.
http://www.okdhs.org/library/news/rel/Pages/comm07072020.aspx

Parents please remember to fill out the 2020 Census. Part of our allocation comes from data collected from the 2020 Census. If you haven't participated yet click the link below begin.
WHS StuCo has a blast at the OASC District 13 Event!